You've felt it before: that freedom, weightlessness and blissful inner peace that set your mind free whenever you head out on your motorcycle and chase the open road. Road therapy is not just words. It's a scientifically proven fact, thanks to the Harley-Davidson-funded scientific research. If you're a bike enthusiast who loves enhancing your mental health by riding your motorcycle — and occasionally looking for the best motorcycle gear out there, you've come to the right place.
Yourmotobro.com is a motorcycle lifestyle and product review blog where a team of experienced riders conducts and publishes in-depth reviews of motorcycle gear, bike add-ons, and accessories we believe our readers are most interested in. More than 1 million passionate motorcycle riders visit us on a yearly basis for unbiased reviews of the latest helmets, jackets, boots, pants, batteries, and mods. Want to make your ride even more enjoyable? We're here to lend you a helping hand — along with some really handy reviews.
All our reviews are based on our real-life experiences and are 100% honest. Our blog authors have been testing and reviewing motorcycle gear for more than 8 years. Our review process usually takes up to three weeks. To provide you with the best motorcycle gear reviews out there, we test how each product performs on the road during this period. And only after we see the result, we shape up a review, sharing with you our honest opinion, evaluating all the pros and cons of each tested item.
About Bruce, Max, and Rebecca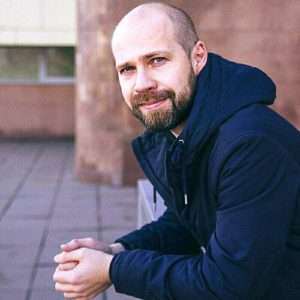 Bruce Morris, 38
Bruce was born in Atlanta. He started riding motorcycles when he was 10 and has been passionate about them since. Bruce says he feels absolute freedom when he's on two wheels. He prefers riding his bike slowly and smoothly along a country road and hardly ever enjoys wildly speedy rides. With a strong Ducati Multistrada 1200 in the current stable, Bruce enjoys his super powerful, comfortable and easy rides. Ducati Diavel is the beast he's currently dreaming about…
Bruce is a passionate traveller. He's explored the US and Canada on his Ducati Multistrada 1200. He even discovered the natural wonders of South America while traveling there on his two-wheeled friend. A million miles went up his butt in 2018 when he traveled from Portugal to Hungary on his bike. Bruce is currently planning a trip that will take in the best roads in Asia and, man, it's going to be really awesome.
Bruce never planned on becoming a blogger, but he always liked the idea of sharing his knowledge and passion with like-minded bike maniacs. He writes for those who embrace motorcycling as a lifestyle. His posts are fiercely independent, detailed and ambitious. When he's not riding or writing, Bruce works at a bike repair shop. Yep, his life is almost all about bikes. At yourmotobro.com, his ultimate goal is to review and share his professional opinion on the best of the online motorcycle gear, inspiring each and every one of you to get out on two wheels — and do it like a pro.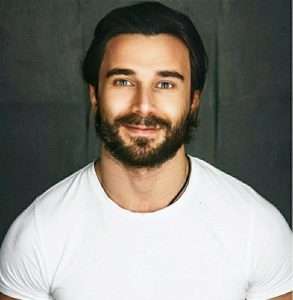 Max Farmer, 27
Max fondly remembers going to the 2005 MotoGP at Laguna Seca with his father when he was about 13. That's when he first saw a moto-race, and his life has never been the same anymore. He fell in love with motorcycles, the race, the atmosphere of that adventure. Since then, Max spent a lot of time at race circuits with his father (who was a rider and mechanic himself). He's been learning all there is to know about bikes.
When Max was 16, his father gave him his first bike — that was true happiness. So, motorcycling is a sport Max has literally grown up with. It's his true passion and the field a huge part of his life revolves around. In addition to writing about his motorcycling-related experiences in this blog, Max has written hundreds of tour reviews, road tests, buyer guides and editorial columns for other themed online and offline magazines.
Max is always excited to share his experience with the readers. He knows first-hand how challenging finding experience-based reviews online can be. That motivates him to be as precise, unbiased and straightforward in his product evaluation as possible. Max is now planning to write a book about the motorcycle tours he has taken.
When he's not riding or writing, Max is fond of working on his small collection of motorcycles. His fav models are Suzuki GSXR1000, KTM SMT990, Yamaha YZF450FX, and Yamaha MT10. Most weekends Max is somewhere in the South West uploading heavy filtered pictures of his fancy motorcycle to his Instagram account. Yep, that makes his female audience like him endlessly — and passionately.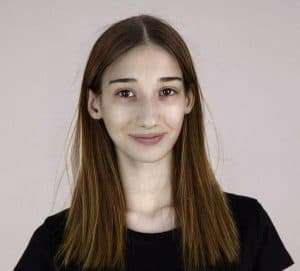 Rebecca Pearson, 28
Now, this lady is a speedy rider, with more than 10 years of street, sport, and adventure riding under her fancy belt. Rebecca adores living on the edge and basically, she found her true calling when she first tried motorcycling. To Rebecca, motorcycling is not just a hobby, a sport or a method of transportation. It's a lifestyle, something that she cannot live without.
She first rode a motorcycle when she was 17, and it was that very moment when she realized that she loved it. And yes, she wanted her own bike ever since she took her friend's Yamaha Fazer for a test ride. Today, she rides her own Honda 600 Shadow saying she's happiest when she's on two wheels. Bruce and Max believe her because they feel the same.
Some time ago, Rebecca noticed that there were tons of websites online with motorcycle gear for sale. However, she also noticed that there was very little info on what suits a rider's needs best, especially if she's a woman. At yourmotobro.com, Rebecca's goal is to share her profound reviews, tips, and insights on protective motorcycle gear for women. She wants to help you choose the best quality gear out there.
Whether you're an experienced female motorcycle enthusiast or just starting out and have no clue what to wear, how it should fit and where to get it, Rebecca's posts will always have your back covered. Rebecca loves receiving feedback from her fellow women riders. So make sure you ask her questions and get the discussion going under her posts. She'll gladly share her expert opinion with you as soon as she can.