Best Engine Oil for Harley Davidson — A Wide Range of Products Reviewed
There is a great number of different oils for Harley-Davidson motorcycles that I have used. Many of them did a great job. However, there were some incidents when a certain HD motor oil didn't lubricate and cool some engine parts properly, which could lead to certain components being damaged.
Luckily, I have discovered the best engine oil for Harley Davidson (Valvoline VR1 oil, for example), and I am willing to tell you the benefits of it in this article. I will also help you with tips on how to check the liquid level and how to change oil properly.
Pros
You can select different sizes
You can choose between a few kits.
Top Pick
Pros
You can select different sizes
Runner Up
Pros
You can choose between a few kits.
Best Harley Davidson Engine Oil for Your Bike
In this part of the article, I would like to tell you about the best oil for Harley Davidson engine that you can find on the market without any difficulties. Moreover, each product has many positive reviews and will definitely serve you for a long time. Let's see what the pros and cons of a certain product are.
1. Valvoline – 822388 VR1 Racing — A Great Protection for the Engine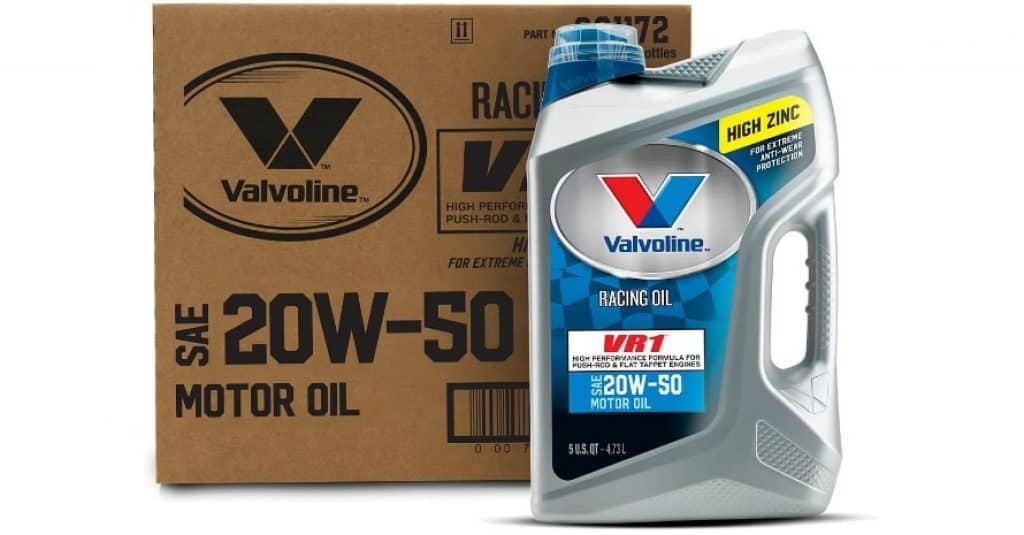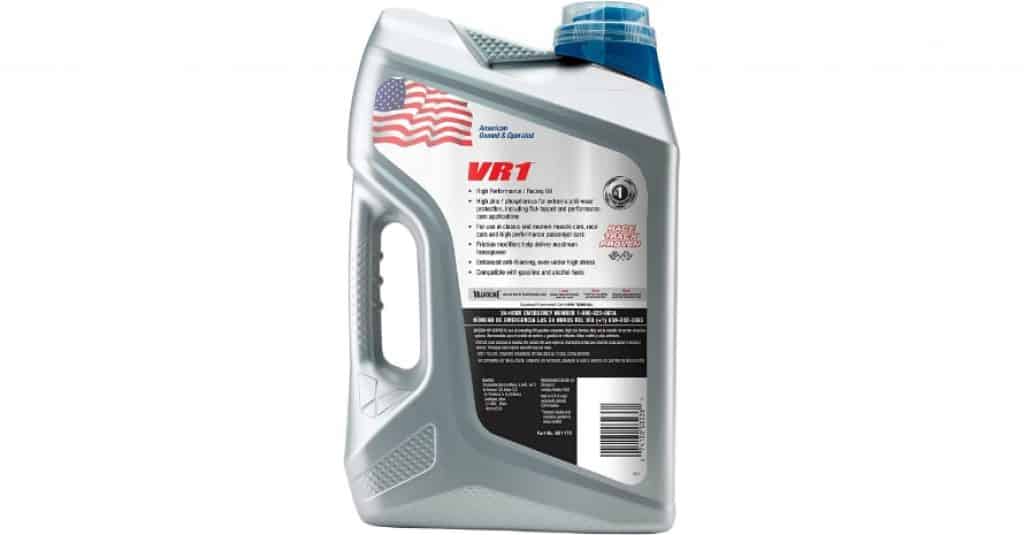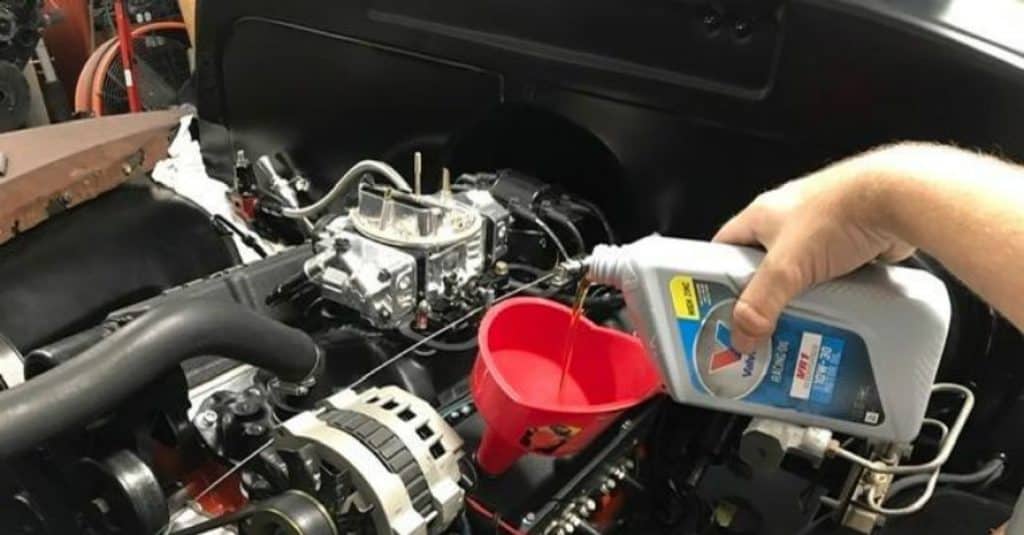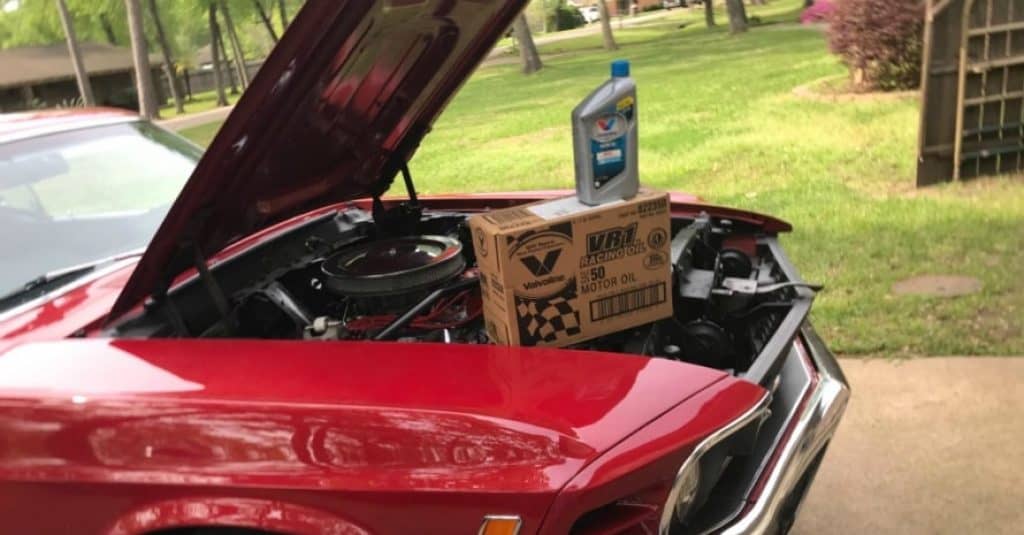 VR1 Racing is the first Harley Davidson oil on today's list. I really enjoyed using it because of its efficiency in different extreme situations, which could negatively affect the engine's performance. First of all, Valvoline is one of the oldest oil-making companies in the world that specializes in manufacturing motor lubricates for cars and motorcycles. You can find both conventional and synthetic fluid in the company`s assortment. Although, the synthetic one is often out of stock.
Nevertheless, today we are talking about VR1 Racing conventional motor oil. The conventional type is the most common one. It can perform well even under high temperatures, although the synthetic type is more reliable due to the chemical components. Nevertheless, this Harley Davidson oil is more affordable than a synthetic one.
The product weighs approximately 2 pounds, and the size is 1 quart. You can purchase a case that consists of 6 canisters. The 5QT canister is also available. It costs a bit more than a 1QT canister. Nevertheless, you can also purchase a case with 6 5QT canisters. The configuration is 10w-30. The first number indicates the flow of liquid during low temperatures. 30 stands for a viscosity rating of warm oil.
Valvoline VR1 Racing SAE 20W-50 Motor Oil 5 QT, Case of 3
#1 Selling Racing Motor Oil
Specifically formulated for race-level protection in all classic and modern high-performance vehicles, including flat-tappet and performance cam engines
High zinc and phosphorus formula for extreme anti-wear protection
Formulated to maximize horsepower
Positives:
Affordable price;
You can select different sizes;
Does the job perfectly.
Negatives:
Synthetic VR1 Racing is more expensive.
---
2. Castrol 03139 Actevo: Part-Synthetic Oil for a Reasonable Price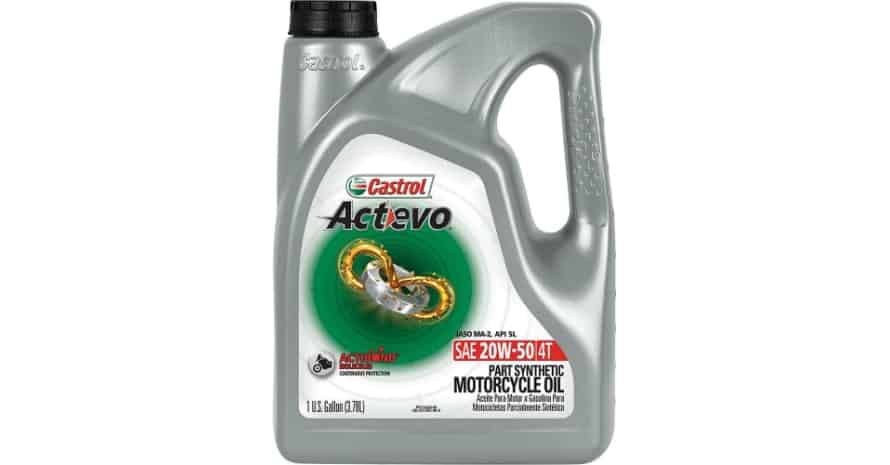 Castrol 03139 Actevo is another product that I would like to recommend. It is a quality sportster engine oil that was created by Castrol. Castrol is a British company, which manufactures products, such as oils and greases that lubricate automobile components. 03139 Actevo is part-synthetic fluid, which means that the product is not as expensive as a fully synthetic type, but also has a better performance than conventional oil. The liquid configuration is 20W-50. However, you can also find other configurations, such as 10W-50 and 10W-30. Choose the one you like the most.
The brand offers a great variety of kit options so that everyone's needs are satisfied!. You can get a pack of three canisters. Each canister's size is one gallon. Or you can get a pack of six canisters. Each canister's size is 1 quart. The pack of three canisters might be a bit more expensive than the pack of six.
Castrol 03168 Actevo Xtra 20W-50 4-Stroke Motorcycle Oil - 1...
Formulated with Trizone technology to protect all 3 critical zones: engine, clutch and gearbox
Continuous protection of engine and transmission
Excellent engine wear protection during long trips, short commuting and stop/start conditions
Superior high temperature oil consumption and oxidation control
Exceeds API SG and JASO MA-2
Positives:
Affordable price;
Good performance;
You can choose between a few kits.
Negatives:
The price of kits can be different, depending on the seller's platform.
---
3. Lucas Oil 10054-PK6: Best Performance for Your Harley Davidson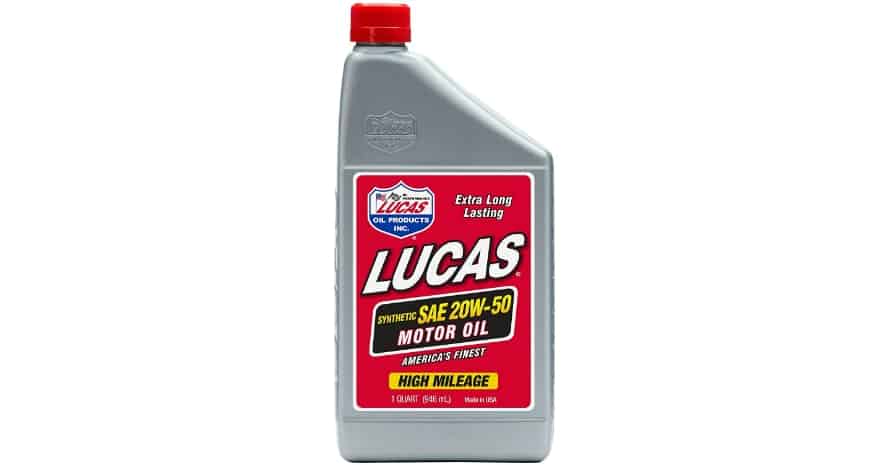 Lucas Oil is an oil that is being manufactured in America. It is a pretty popular brand here in the USA, so I simply could not ignore it. This oil with a red cap is suitable only for engines. However, Lucas Oil also creates products with black caps that can be used not only to lubricate engines but also for transmission and primary usage.
It is a fully synthetic oil that offers some powerful performance. However, the product does not offer the lowest price. The configuration here is also 20W-50. As you can see, most of the oils in my reviews offer this weight – the size of the oil is 1QT. However, you will get six canisters in one kit.
Positives:
A synthetic type of oil;
Common configuration;
Made in the USA.
Negatives:
Synthetic oil often has a high price.
---
4. Mobil 1 V-Twin Synthetic Motocycle Motor Oil: A Quality Synthetic Oil
V-Twin is a nice Harley Davidson Synthetic oil that I have enjoyed using for a long time. It is probably the best oil for Harley 103 engine because of the manufacturer and components. Mobil 1 is a famous brand that offers a large number of different synthetic motor lubricants. Due to the high-quality components that are in Mobil 1, Harley Davidson 20w50 motor oil is not the cheapest one. It is more expensive than other products because it is a synthetic type of fluid.
The weight is approximately 2.2 pounds. The size of the V-Twin equals 1QT. You can also purchase a case of 6 canisters. This motor oil lubricates and cools engine parts perfectly. Many people enjoy using Mobil 1 production because of high-quality materials.
In addition, the product is designed specifically for motorcycle engines. The configuration is 20W-50. The viscosity rating equals 20 in the cold and 50 during normal temperatures. Some people notice that their bikes became quieter after they have changed their old oil for Mobil 1 V-Twin.
Positives:
A well-trusted popular brand;
Designed especially for motorcycle engines;
Easy to find.
---
5. MaximaHiflofiltro VTTOCK24: Best Oil for Harley Evo Engine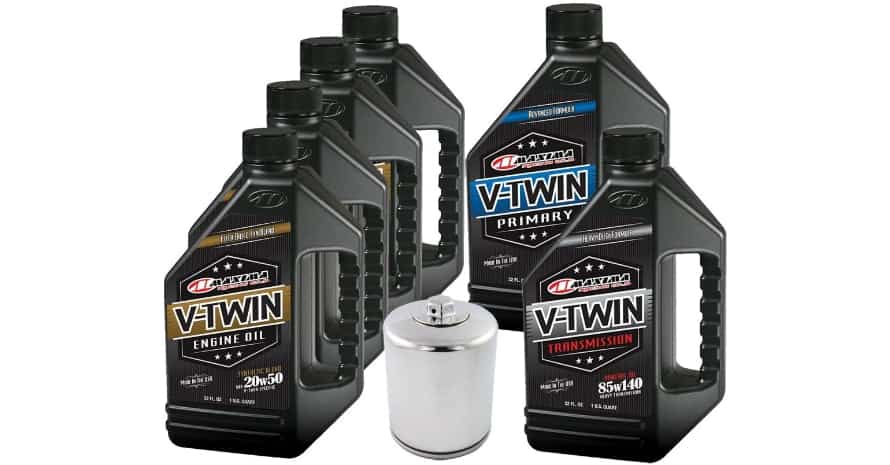 This one is a useful kit that is produced by MaximaHiflofiltro for many bike models. It perfectly suits V-Twin engines. In addition, this kid includes not only 4QT of engine oil but also oil for your transmission and primary oil. In addition, MaximaHiflofiltro provides you with a quality oil filter that can replace your old one.
However, you need to check whether the product fits your vehicle first. On the product page, you will be able to select the year of your bike, its brand, and then choose a model. If the product fits your bike, you will get notified. The configuration of the engine oil is 20W-50, which is pretty common for motorbike motor fluid. The oil will positively affect your bike and engine parts. It is a synthetic blend that offers only quality components. However, you need to change the liquid properly and try not to overfill your engine. Since this product is a kit of a few canisters, it will be a bit more expensive than other products in today's review.
MaximaHiflofiltro VTTOCK24 Complete Engine Oil Change Kit...
Fits: Harley Davidson All Twin Cam Motorcycles (Electra Glide/Ultra, Street Glide, Road King, Softail, Dyna FLH/FLT/FXD/FXST/FLST) 2000-2015
The V-Twin Complete Engine Oil Change Kit includes 4 Quarts of Maxima V-Twin Synthetic Blend 20w50 Engine Oil, 1 Quart (32 oz. ) Maxima V-Twin Primary Oil, 1 Quart Maxima V-Twin 85w140 Transmission Oil, and a Chrome HiFloFiltro HF171CRC Premium Oil Filter
Maxima's V-Twin Synthetic Blend is a blend of ester-based synthetic and petroleum base stocks featuring a special high temperature formula to protect critical engine components, reduce wear, friction, temperature, and oil consumption
Maxima V-Twin Heavy-Duty Transmission & Gear Oil is a high-quality, mineral based motorcycle gear oil, the Primary Fluid is a high-quality, mineral based motorcycle gear oil formulated for high-performance transmissions and primary chaincases
Hiflofiltro RC Oil Filters are made using the worlds highest quality materials, with test results proving a 28% longer service life than OE and competitor brands, and feature a 17mm cross drilled nut for easy installation, removal, and lock wiring
Positives:
A kit with many useful products;
Quality oil filter included;
You can check whether it fits your bike;
---
FAQ Section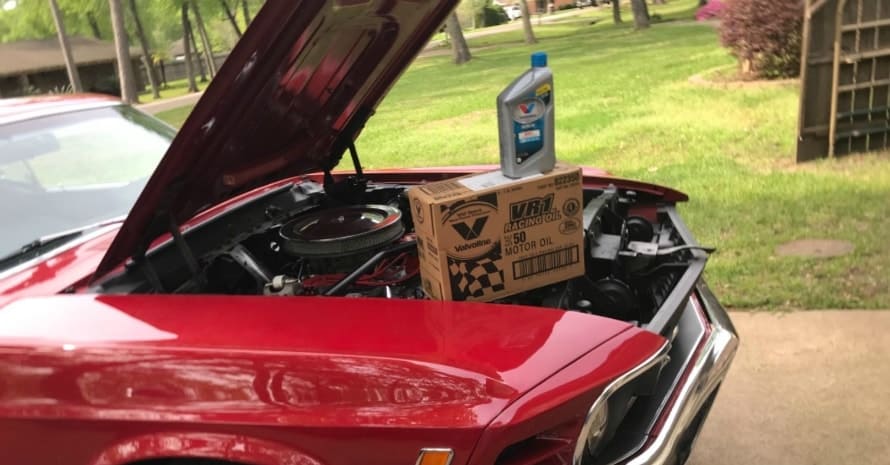 Now, I would like to tell you more about what oil to use in Harley Davidson and other aspects that are going to positively affect the engine of your bike.
What type of engine oil is better for Harley Davidson?
If you are thinking about what type of engine oil to get, you should pay attention to the reviews above. Synthetic type from the list is made of high-quality materials and will most likely last longer than a conventional one. However, conventional oil in the above-mentioned reviews is created by popular brands that use only reliable components. If you decide to purchase the conventional liquid type, you will most likely save some money. That is because the synthetic type is usually more expensive.
How to check the engine oil level?
First of all, you need to warm the engine by starting your motorcycle. After that, turn off the engine and wait for the oil to get down to the sump. You have to find the dipstick and unscrew it. After that, wipe the motor lubricate from the dipstick and place it back into the slot. Take the dipstick and look at the indicators that tell you the minimum and maximum level of oil.
There you will also see how much fluid you have left. This is a pretty common method that will help you to understand how much oil you have in the engine. It works not only for motorbikes but also for cars. It will only take you a few minutes to perform all the procedures. Do not forget to fix the dipstick in the slot after you are done!
How to change the oil on Harley Davidson?
First of all, you need to find the oil drain plug and remove it from your bike. Note that it will take some time for the engine to lubricate to drain. However, you can speed up the process by removing the dipstick. It will definitely save you a couple of minutes.
It is also recommended to change the o-ring that should be located on your plug. You need to remove the oil filter and put a new one. Do not forget to put the oil plug back in its place. Also, unscrew the transmission plug, wait for the fluid to drain, change the o-ring on the plug, and put the plug back in place.
You need to do the same thing with the plug that is located underneath your primary cover of the bike. You should also unscrew the derby cover. After that, you can start using the recommended oil for Harley Davidson.
What happens if you overfill engine oil?
You need to be careful in order to not overfill the engine with oil. If you fail to change the oil properly and overfill your engine, the oil will not lubricate and cool the components properly, which can lead to the engine being damaged. Always pay attention to the amount of liquid you put in your bike. You can also use a dipstick to know for sure.
Provide the Bike With a Quality Oil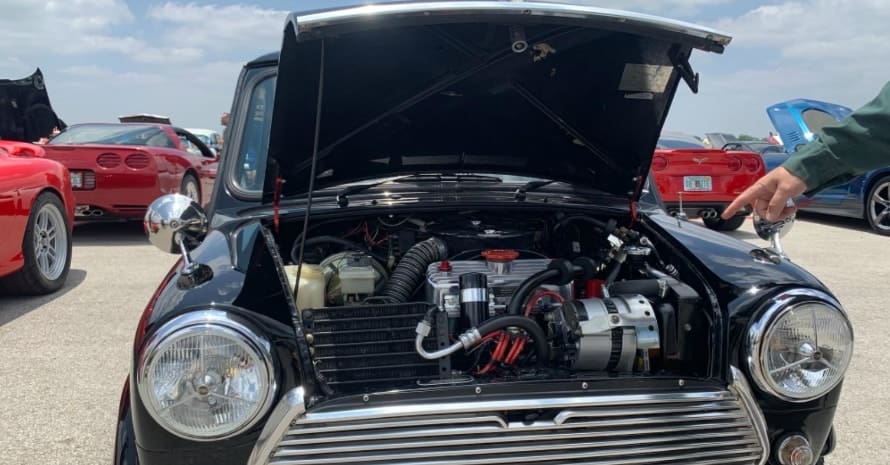 In this article, I have told you about one of the best oils that I recommend to use with your Harley Davidson bike. Keep in mind that despite the fact that Harley Davidson motor oil weight can be different, it will still serve you for a long time.
I have also told you some tips that can make it easy for you to understand how to change oil or check its level. However, I want to hear your advice and opinions. What kind of motor fluid do you use in your bike? How often do you change it? Feel free to discuss any questions in the comments box.