Best Motorcycle Battery for Harley: Top Models & Shopping Guide
Do you ride a Harley? You're one of the happiest people in the world then! These motorcycles are amongst the best in the world. However, they require maintenance and timely part replacement.
The default Harley batteries are rather durable, but even they lose capacity and power over time. Even if you have the best Harley battery, it will eventually discharge as it takes quite a lot of energy to start your bike every time, to power the electronic dashboard, and other parts.
That's why many motorcycle owners just forget to check their battery capacity until the starter dies one morning, and they get to work late. Fortunately, it's easy to avoid such an annoying situation if you have a replacement battery in your garage. Besides, you should know several facts and tips about batteries to be able to choose the best motorcycle battery for Harley without problems.
In my article, you will find all the needed answers and the reviews of the eight worthiest battery models available on the market. I've tested each of them on my bikes or the bikes of my customers over the last 6 years, so my observations are as objective as possible. Read on!
Best Battery for Harley Davidson: 8 Worthiest Models
Below are my detailed reviews of the most reliable Harley batteries that you can find in stores. All of them are tested by years and provide excellent performance for both average and extreme use circumstances. One of them will definitely fit your badass H-D.
1. ThrottleX HDX30L – Excellent Harley AGM Battery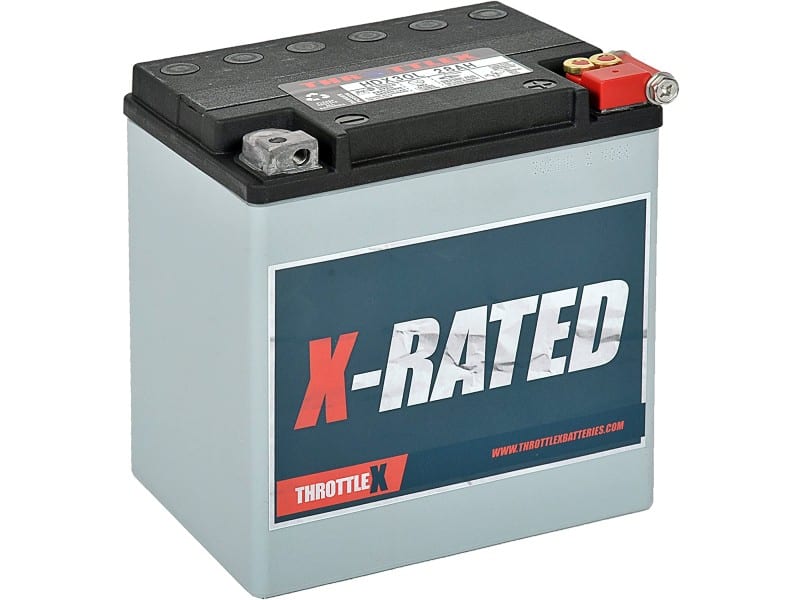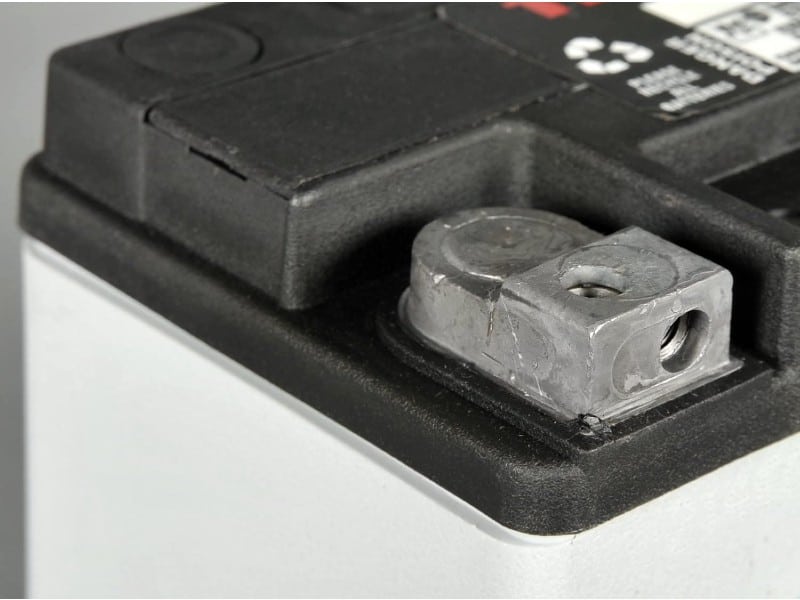 The ThrottleX company offers American quality at reasonable prices. This Michigan-based family brand is backed by over 50 years of experience and continuous work with such motorcycle brands as BMW, Honda, Kawasaki, Ducati, Yamaha, Harley Davidson, and many more.
HDX30L is a high-quality power cell manufactured by the AGM (Absorbed Glass Matt) technology. It endures non-spillable exploitation at sockets with up to 90° tilt. The cover of the unit is temperature sealed and equipped with threaded lead terminals. In addition, steel bolts are provided in the package by default.
The characteristics of the item are similar to the default AGM accumulators. HDX30L offers 400 CCA and 28 Ah, while the dimensions of the model are compatible with Road King 1997-2016, Electra Glide 1997-2016, Tri Glide 2009-2016, Ultra Classic 1997-2016, Street Glide 2006-2016, and Road Glide 1998-2016. Well, that's not the full production line of H-D, but a solid part of it anyway.
All the products of the brand are protected with a 30-day money-back guarantee, which means that you can return the unit if it doesn't fit your motorbike for any reason.
Even if you purchase it for one of the models given above, you should be able to fit it into a socket with these dimensions: L = 6 5/8, W = 5 3/16, H = 6 7/8.
THROTTLEX HDX30L - MADE IN AMERICA - Harley Davidson, ATV...
Fits Model Years 1997-2020 Electra Glide, Road Glide, Road King, Street Glide and Ultra Classic
Made in the U.S.A. - Maintenance Free - Fully Charged - Ready to Install
Same Quality and Power as Original Equipment Battery - 400 CCA and 28 AH. Dimensions: L = 6 5/8, W = 5 3/16, H = 6 7/8. Weight - 23 lbs.
AGM (Absorbed Glass Mat) Non Spillable Sealed Technology With Heat Sealed Cover and Patented Solid Lead Female Threaded Terminals. New Stainless Steel Bolts Included!
30 Day Money Back Guarantee and 18 Month Free Replacement Warranty
---
PROS:
High compatibility;
100% spill protection;
18-months free replacement and 30-day money-back guarantee;
Heat-sealed cover;
400 CCA.
2. Replacement YTX7A-BS Motorcycle Battery – Best Harley Replacement Battery with Alarm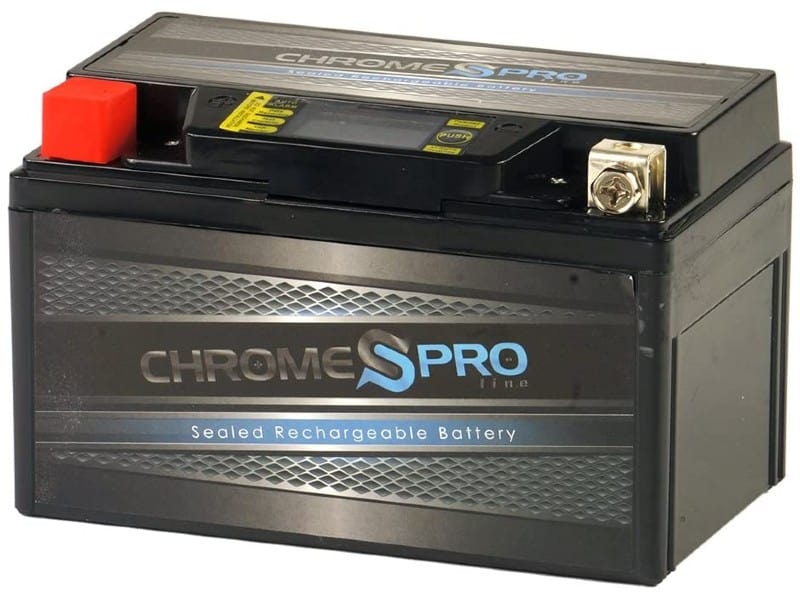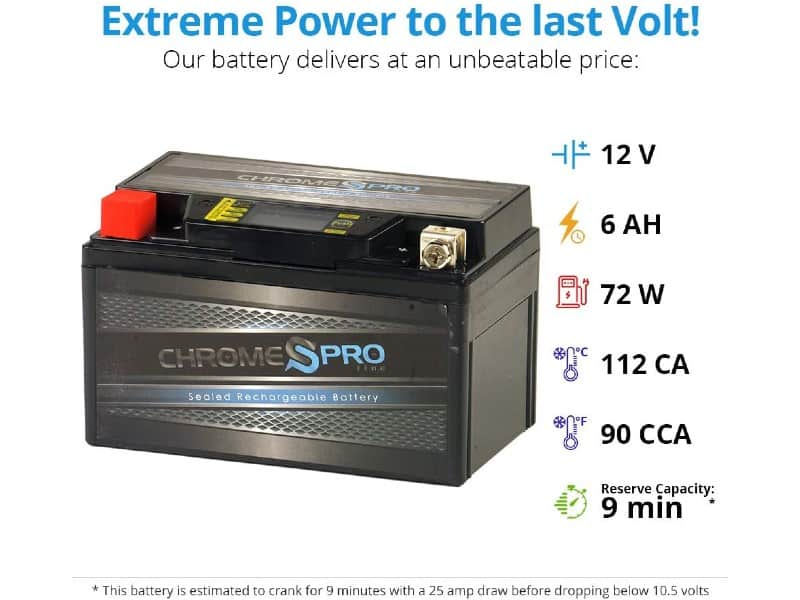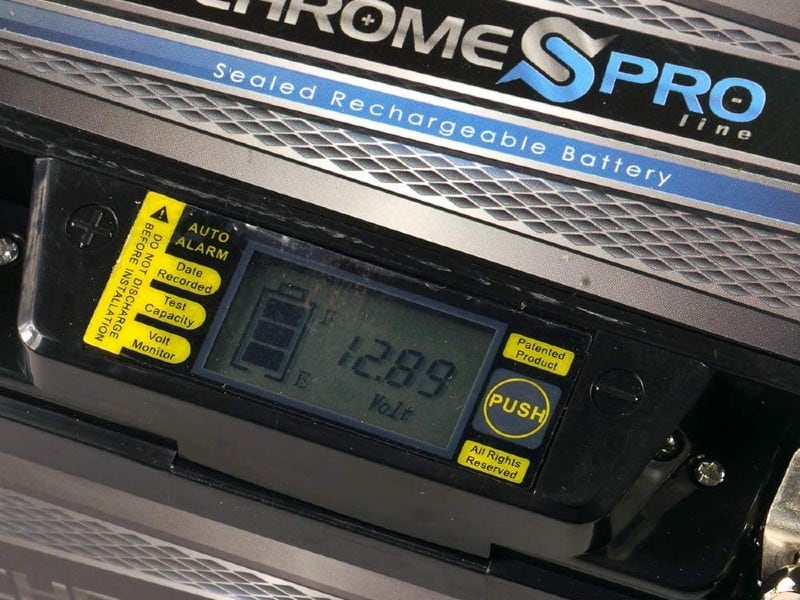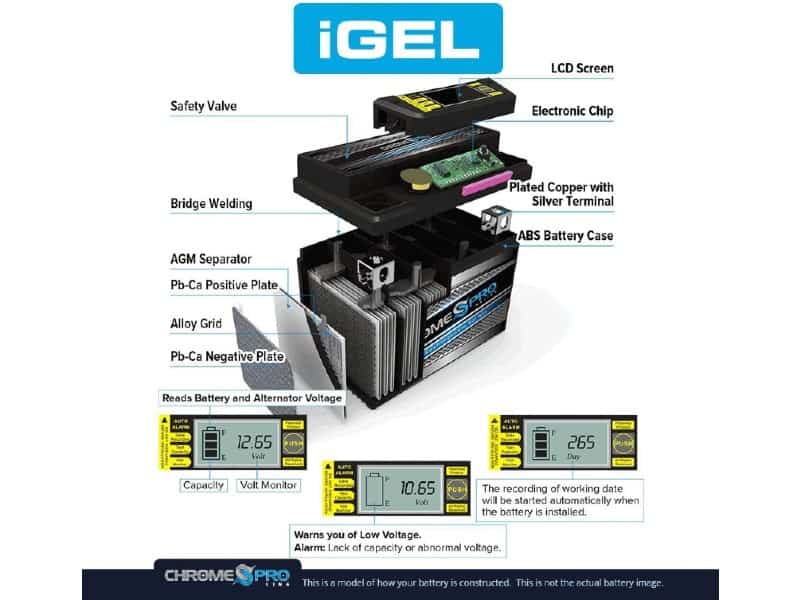 Chrome Battery is a relatively young American brand that controls several accumulator production lines to fulfill the needs of different light and heavy industries, including vehicle manufacturers. Amongst the benefits of ordering products by this manufacturer are the 18-months warranty on the entire catalog and a 30-day money-back guarantee in case something goes wrong.
YTX7A-BS is a unique AGM accumulator that's equipped with a monochrome LCD and installation date memory. The separately-powered chipset can automatically start recording the use days and monitor the charge level and voltage.
There's a button for capacity test and volt monitoring. Besides, there's an alarm that will warn you when both figures get too low. Fortunately, the system doesn't wait for the last day and lets you know that you have to charge up when it still can be used.
You can use this accumulator to replace your old CTX7A-BA, GTX7A, PTX7A-BS, UTX7A, GTX7A-BS, M32X7A, MTX7A-BS, LTX7A-BS, MF12V7-2A, or MFA127AH, which makes it a universal solution. However, you should also make sure that 6 Amperes and 82 Watts is enough for your motorbike.
The Size of the socket should be 5.91 x 3.43 x 3.66, while the angle can be up to 90°. I recommend this battery for everything starting from mid-range city commuting style to offroad sports as it has perfect vibration and weather protection. The CCA (90-120) is comparably low, but enough for most models.
Replacement YTX7A-BS Motorcycle Battery - Rechargeable -...
Battery type: YTX7A-BS AGM Battery with [+ -] terminal is a rechargeable, Powersports battery. 3. 66x 5. 91x 3. 43 inches
VERSATILE FIT: This YTX7A-BS battery fits in a variety of applications, ranging from motorcycles, ATVs, jet skis, and more
TOP TECHNOLOGY: The Acid inside is constructed with Absorbed Glass Mat technology allowing for a low-maintenance and spill proof battery. Patented sealed post prevents corrosion, which gives extended battery life
EASY APPLICATION: Chrome Battery batteries come fully charged and ready to go once delivered. Simply connect your battery to the application and you are ready to go
: 18 month - 30 day refund window
---
PROS:
Built-in charge alarm and information display;
Universal size;
Zero-maintenance needed;
Extended battery life;
18-month warranty.
3. Anti-Gravity Batteries AG-ATX-12-HD-RS – Powerful Lithium Battery for Harley Davidson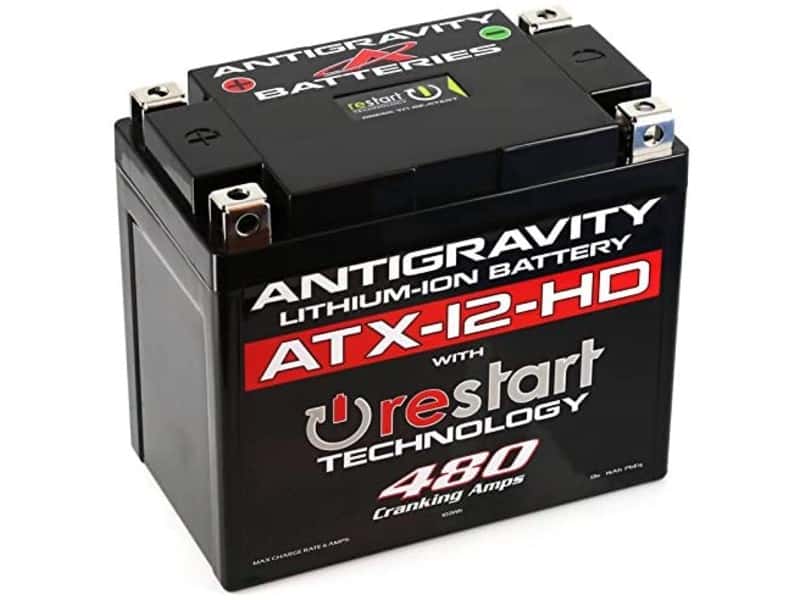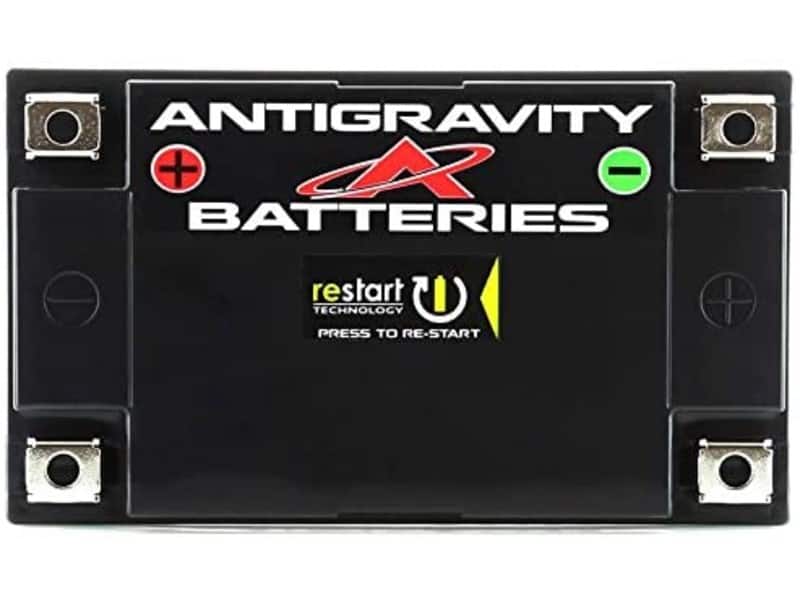 Antigravity Batteries was established in 2009 with an idea of manufacturing lightweight and secure lithium batteries for average use and power motorsports. Their batteries don't include acid and heavy metals, such as mercury, lead, or cadmium, so they're much safer for the environment than conventional cells.
This accumulator offers raw power for extreme conditions, including motorsports, and can be used in both motorcycles and cars. It perfectly fits the YTX12 socket size that has 5.9 x 3.38 x 5.19 dimensions. It also has an ambidextrous design, which makes installation a bit simpler.
The CCA of this model is 480, which is enough to start any motorcycle engine as well as race cars with up to 600 horsepower, which is an astonishing power for such a compact unit. If you use your Harley for some challenging rides, this item may fulfill your needs. It's also an awesome Harley touring battery as it can be jump-started no matter where you are.
This and other accumulator models by Antigravity are equipped with a patented Re-Start button technology. Every cell has a small restart button on the top. You can use it to jump-start your motorcycle if the battery gets drained out by your fault or other circumstances. A single press is usually enough to go even if the battery is fully discharged.
---
PROS:
Built-in jump start button;
Whopping 480 CCA;
No heavy metals in the composition;
Good for sports and touring;
Lightweight design.
CONS:
Expensive power cell;
Ineffective in low-temperature areas.
4. Deka Sports Power ETX-30L – Official Harley Batteries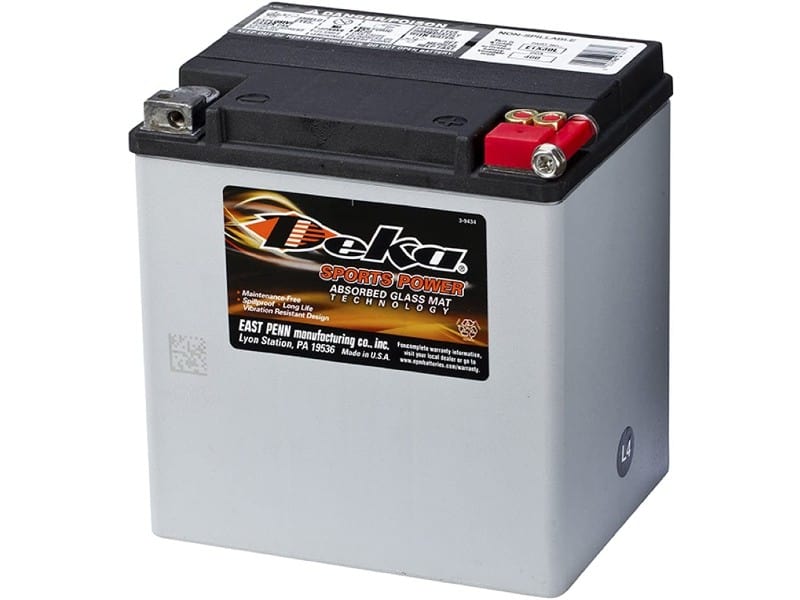 Deka is an official sub-brand of East Penn Manufacturing and one of the most trusted manufacturers of motorcycle batteries so far. The brand has over 70 years of experience in the field and one of the lowest defect rates in the product category. Moreover, it has been an official battery supplier of Harley-Davidson since the mid-2000s.
ETX-30L comes as a standard AGM accumulator for many Harley models with sockets with 6 5/8, 5 3/16, 7 3/4 dimensions. The battery provides 12V, fair Ah 26, and CCA 400, which is enough for both touring and sports.
In fact, it's a perfect battery for most Harleys as it's designed and tested for this motorcycle brand first and foremost. The inner structure of the item includes separators made of highly porous microfiber that perfectly traps electrolytes.
This AGM model can withstand heavy vibrations and provides a 100% leak-proof guarantee. I didn't find any complaints about leakages on any marketplaces. It comes pre-activated and usually has around 90% of charge, which is awesome.
Another good thing is that this battery has a standard Harley Davidson battery size and fits a variety of models. East Penn also offers all size options for Harleys with the same capabilities as ETX-30L.
Deka Sports Power ETX-30L
WORRY FREE..., No Vent tube, No acid leaks to cause terminal corrosion. Withstands damaging effects of vibration.
MAINTENANCE FREE... No Filling, No Activation, Eliminates low water levels
Premium battery for the longest life
Extreme temperature perfomance
Dependable Deka Quality
---
PROS:
Made by official Harley partner;
All sizes available;
Fair CCA 400;
Maintenance-free;
AGM chemistry. Leakproof.
5. Harley FXDC Dyna Super Glide Custom – Best Harley Battery for Super Glide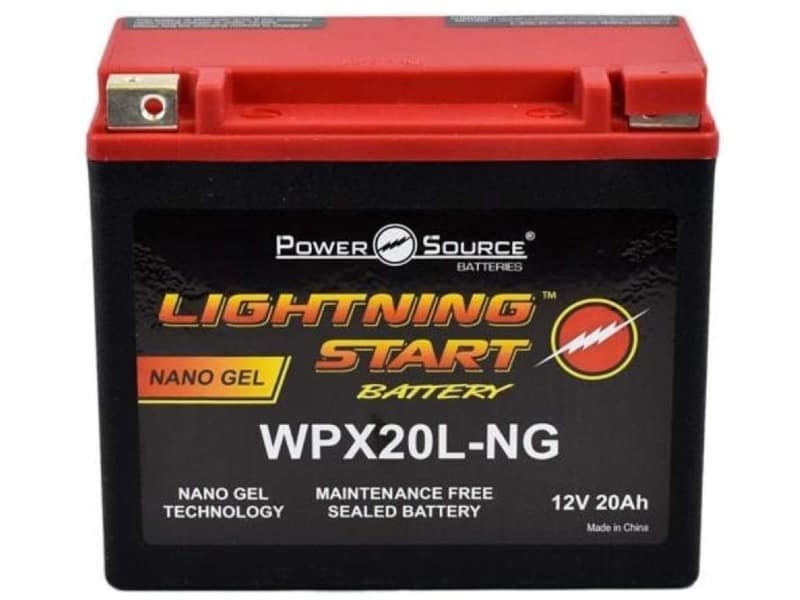 If you're a happy owner of H-D Dyna Super Glide or Super Glide Custom, this high-performance accumulator is an excellent choice as it offers a considerable amount of power for a relatively low price. Power Source Batteries is a high-quality American brand with Chinese manufacturing powers. It has proven itself as a worthy power sports accumulator seller.
WPX20L-NG is an excellent choice for all Super Glide Harleys manufactured from 1992 to 2014, and it can replace a variety of OEMs. The list includes 65989-97C, 65989-97, 65989-90B, 65989-90, 65989-97A, 65989-97B, and 65989-90A. Make sure that your bike qualifies for these OEMs and measure the dimension of your old cell. The socket must be 6.88 x 3.43 x 6.12 inches to be compatible with WPX20L-LS.
Although this brand isn't that well known as the previous ones, I like it for perfect performance on my 2003 100s Anniversary Dyna Low Rider (FXDL). It's a reliable unit with a 1-year warranty, and it's good for daily rides and touring.
Harley FXDC Dyna Super Glide Custom 1340 1450 1584 1690...
Factory Activated Sealed AGM Maintenance-Free, no acid water needed, never needs re-filling
Included Harley terminal hardware for flush front or top mount.
Ultra High Performance Starting Power
OEM compatible replacement battery
Polarity | - ||||| + |
---
PROS:
Relatively cheap;
Lightning CCA 500 start;
Leakproof technology;
OEM-compatible replacement unit;
An extended number of cycles.
CONS:
The warranty is rather short.
6. Yuasa YUAM320BS YTX20L-BS Battery – Trusted Japanese Power Cells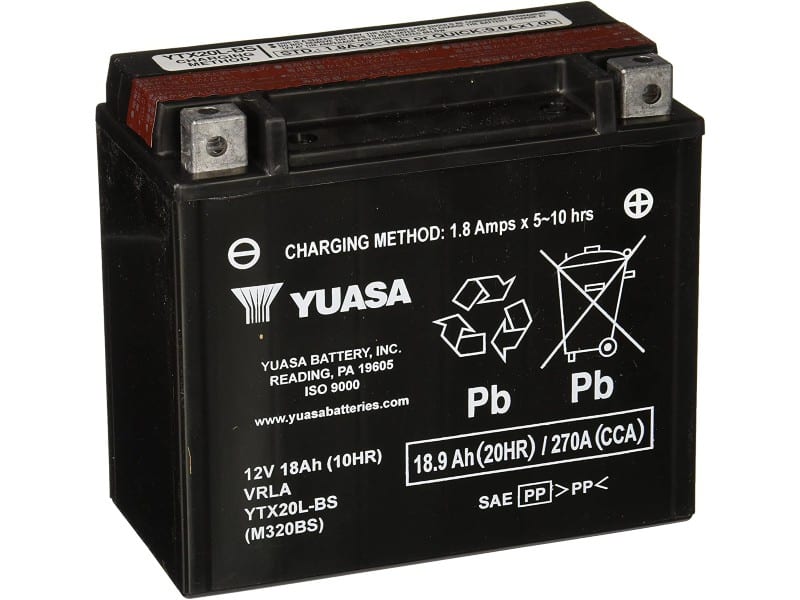 Yuasa is a famous battery manufacturer that has been supplying the market with high-quality products since 1979. Before East Penn Manufacturing took them over in the mid-2000s, Yuasa was an official battery supplier of Harley Davidson. I couldn't find the real reason for them not to prolong the contract as the brand still provides exceptional quality.
YTX20L-BS offers excellent cranking performance due to patented thin separators that let engineers install two extra plates into each cell. The only minus of their technology is that they have to ship the item dry, and you have to fill it manually. Fortunately, it's possible to close it hermetically.
The battery has 6.87 x 3.43 x 6.12 dimensions and the K26012-3721 OEM part number. It's an excellent solution for touring and cruising, but I'd not recommend it for sports as it's not a pre-filled model. That's why I cannot call it the best item, but definitely a reliable one.
Sale
Yuasa YUAM320BS YTX20L-BS Battery
12 Volt, 18 amp-hour, 270 cold cranking amps, maintenance-free battery
Totally sealed and spill-proof - all acid is absorbed in special plates and absorbed glass mat separators
No need to ever add water
Advanced lead-calcium technology hold its specific gravity more than 3 times longer than conventional batteries
Battery supplied dry with acid bottle
---
PROS:
Relatively cheap model;
Japanese quality;
Wide range of settings;
Doesn't require maintenance after initial filling.
CONS:
Not pre-filled with acid.
7. Caltric Ytx20L-Bs Agm Battery – An AGM that Just Enough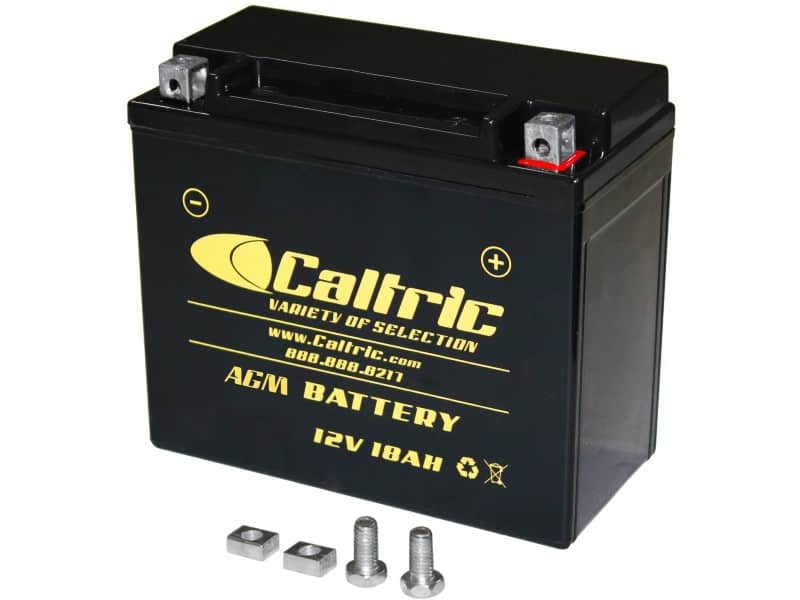 Caltric is a popular aftermarket part supplier and one of the best accumulator manufacturers around. The brand offers relatively low prices and reliable performance. My Ytx20L-Bs came almost fully charged and pre-filled with acid.
Due to the AGM technology, the leakages are impossible unless your item is damaged. It's a nice mount-and-go solution with 6 7/8″ x 3 7/16″ x 6 1/8″ dimensions and perfect compatibility with 65989-97, 65989-97C, 65989-97A, and 65989-97B.
The item offers a fair CCA 270, 12V, and 18Ah. Of course, the Ah will be a bit lower after shipping, but you can easily boost it with a battery tender. The package also includes replacement bolts made of anti-corrosion metal, so it's easy to install and requires only rare cleanups.
Caltric compatible with Ytx20L-Bs Agm Battery Harley...
AGM BATTERY 12V / 18AH / CCA 270
AGM (absorbed glass mat) is a special design glass mat designed to wick the battery electrolyte between the battery plates. Maintenance free never needs water. No initial charging required.
Dimensions: Lenght: 6 7/8 - 175mm Width: 3 7/16" - 87mm Height: 6 1/8" - 155mm
---
PROS:
Excellent AGM performance;
No maintenance required;
Bolts are included;
Relatively low price;
CCA 270.
8. Mighty Max Battery YTX20L-BS – Excellent AGM–SLA Combined Cell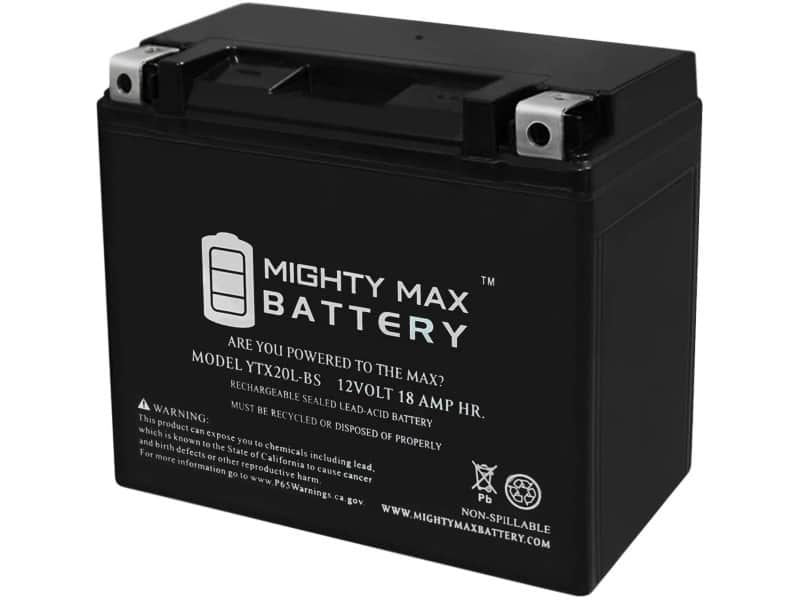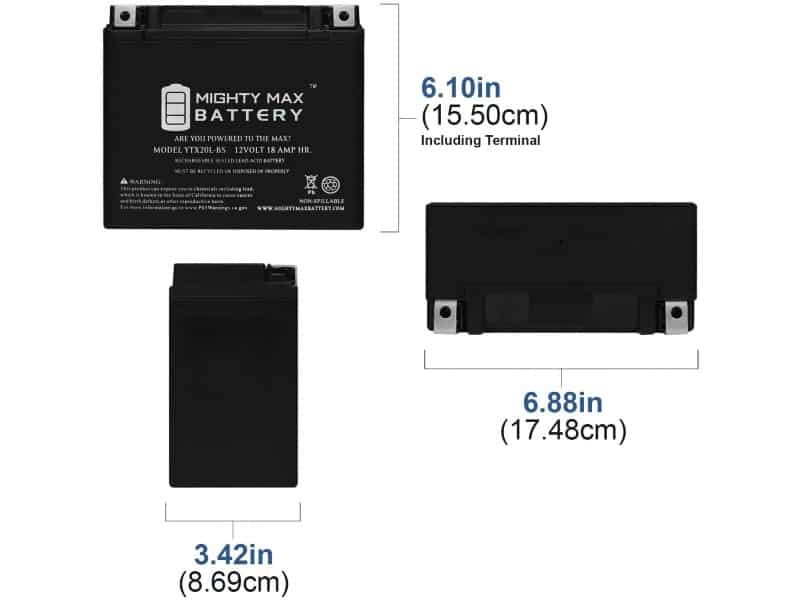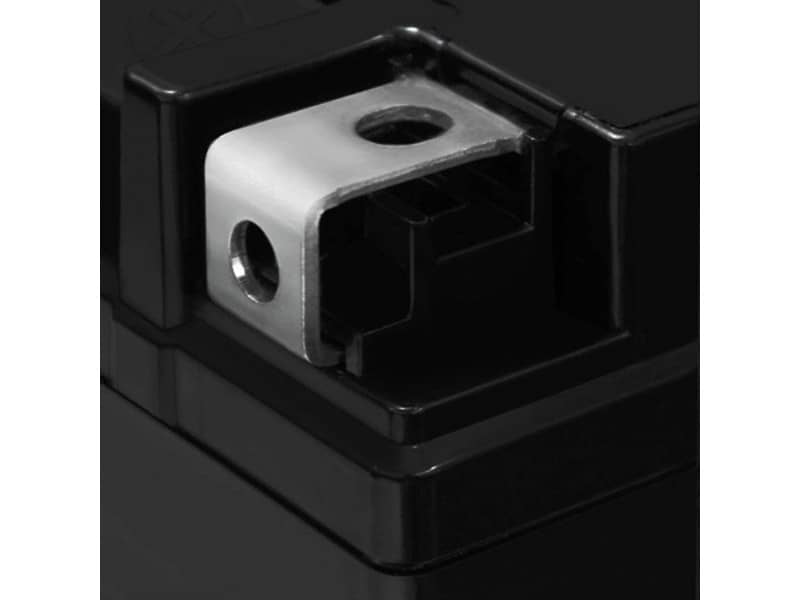 Mighty Max is an all-industry battery manufacturer with over 10 years of experience on the motorcycle market. They have replacement batteries for everything from your laptop to speedy sports boat.
YTX20L-BS is amongst its best-selling motorcycle batteries. It comes factory sealed and almost fully charged. The dimensions of this model are 6.88 in x 3.42 in x 6.10, but there's a variety of different size variants with the same characteristics.
The chemistry within this battery includes a combo of sealed lead acid (SLA) and AGM separators that make it 100% secure and leak proof. The item doesn't require maintenance, and you don't have to charge it up if you drive around 3 times per week. It's also a very cheap option with attractive discounts if you buy 2 or more units per single delivery.
Mighty Max Battery YTX20L-BS Replaces Harley-Davidson 883cc...
YTX20L-BS is a 12V 18AH 270 Cold Cranking Amps (CCA) Sealed Lead Acid (SLA) Battery
Dimensions: 6.88 inches x 3.42 inches x 6.10 inches. Polarity: Negative on left, Positive on right. Listing is for the Battery and Screws only. No wire harness or mounting accessories included.
SLA / AGM spill proof battery has a characteristic of high discharge rate, wide operating temperatures, long service life and deep discharge recover.
Rechargeable battery that can be mounted in any position, resists shocks and vibration. Long lasting high performance in high and low temperatures.
Backed by a 30 day refund policy and full 1 year warranty.
---
PROS:
Cheap accumulator;
CCA 270;
SLA and AGM combined;
Screws included;
Can be installed in any position.
Types of Harley Davidson Batteries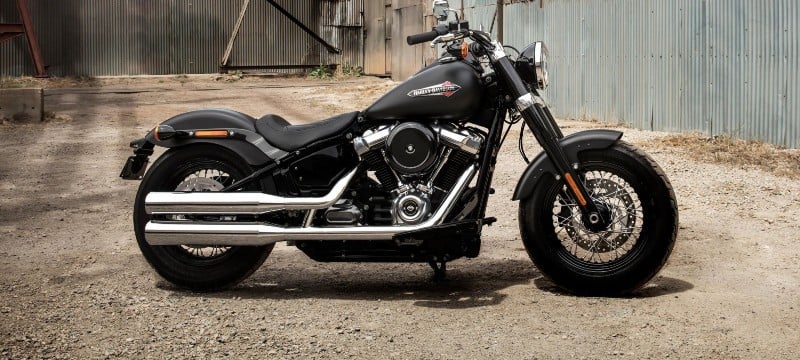 Harleys can be stocked with batteries of different types, depending on the year of manufacturing and particular model specifications. You should know the difference between the main types to be able to make the right choice.
Lead-acid batteries
These batteries have several common names, including conventional, wet cell, and flooded cell batteries. The first distinguishing element that you can see is the plastic stoppers on the top panel. In most cases, Harleys are equipped with 12-volt units that have 6 stoppers. They also have a white plastic casing.
These batteries include electrolytes covered in liquid acid. This type requires regular level control and must be topped up with technical distilled water (not drinking water!). The identification numbers of these units usually include letters YB, CB, or GB.
Sealed batteries
Also known as maintenance-free and dry-cell batteries, these units have electrolytes stored in the low-moisture paste, and they're sealed hermetically. You don't have to remove the upper lid and check levels. The reference numbers for such batteries usually include letters CTX, GTX, YTX.
Gel-filled batteries
Gel-acid units usually have black casing without ribs and black, gray, or blue top lids. Similarly to sealed units, gel-acid batteries are non-refillable. They're filled with gel acid that lets engineers place these power cells at an angle or on their sides. If you have something like this in your Harley, you should use only gel-filled accumulators.
Pure lead batteries
These power units offer exceptional performance, extra longevity, which makes them perfect for vehicles stuffed with high-consuming electronics. Such units provide 100% leak protection and usually last up to 3 times longer than average conventional models.
Lithium iron phosphate
LiFePO4 accumulators have extremely-low self-discharge speed, which makes them a perfect choice for occasional riders who don't want to buy a charger. If you choose this technology, you have to check the voltage only once per 3 months.
AGM
This technology has been created for exploitation in heavy weather conditions and under high vibrations. As a result, it's a perfect option for off-road sports and sockets with up to 90° tilt. It also offers high CCA and doesn't require maintenance.
Things to Consider Before Buying Harley Davidson Battery
Choosing an accumulator for your Harley, you should take several factors into account. First of all, you should know how you will use your bike and what weather conditions are there in your area. Next, consider the characteristics given below.
Battery size
This point is simple but crucial. You have to buy a battery that has the same dimensions as your old cell. Otherwise, it might not fit. If you have a bike manufactured in the 2000s, I'm 100% sure that it won't fit!
Polarity
Purchasing the item with proper polarity means a lot as you should be able to connect the cables without difficulties. The wrong polarity means connection problems almost in all cases, so be attentive.
Starting power or CCA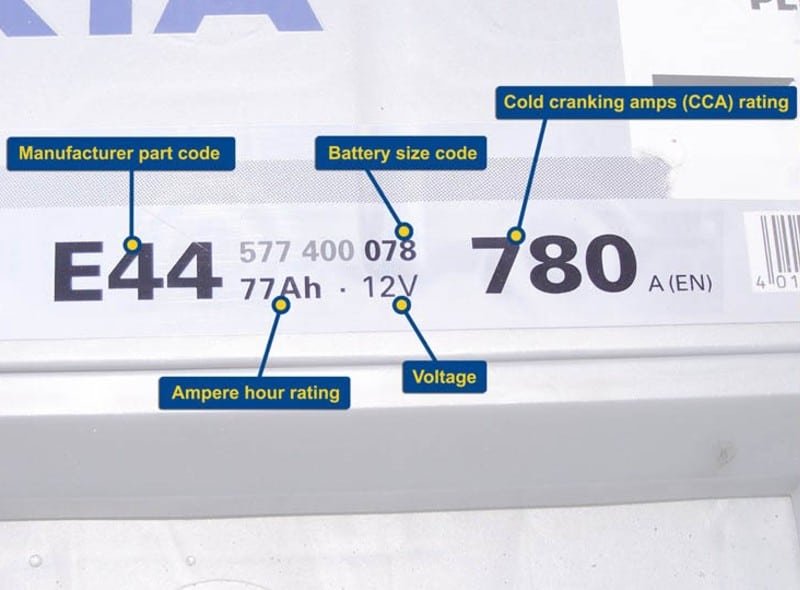 CCA (Cold Cranking Amps) determines the starting power of the power cell. The CCA number indicated how many amperes an accumulator can give away every 30 seconds. Accumulators with higher CCA have a better starting ability and provide faster ignition. Always compare the CCA ability before Ah.
FAQs
Do you still feel that you know not everything about motorcycle batteries for Harley? You should then read the answers to the most frequently asked questions that I've prepared for you.
What is a lifespan of a Harley battery?
Based on my own experience, official H-D's measurements, and the reports of other bike owners from the most reliable forums, the average lifespan of Harley Davidson batteries can be from 3 to 5 years. The actual longevity depends on different factors, including:
Maintenance quality – you should follow battery life maintenance recommendations to prolong its life and make sure if all the electrified parts of your bike run properly;
Presence/absence of manufacturing defects – even top brands cannot ensure 100% quality;
Usage conditions – the climate in your region and the exploitation heaviness can affect battery life significantly.
How can I prolong the life of my Harley battery?
Fortunately, there are several ways to prolong your battery's life. Here are the methods that I apply:
Create a Maintenance schedule – did you know that you can follow a few simple maintenance steps? First of all, you should inspect the terminals for signs of corrosion. Remove them with a wire brush asap. Next, check the level of electrolytes and add some distilled water if needed. Finally, purchase a tester to monitor your battery health over time.
Charge it up – if you ride at least 3 days per week, the alternator will recharge the battery while you drive. If the pauses between rides last more than 5 days, I recommend investing in a compatible battery charger and using it regularly.
Use only proper battery models to avoid power conflicts in the system.
Avoid harsh temperature changes and don't store your batteries in a too cold garage as low temperatures discharge batteries when they're not in use.
Who makes Harley batteries?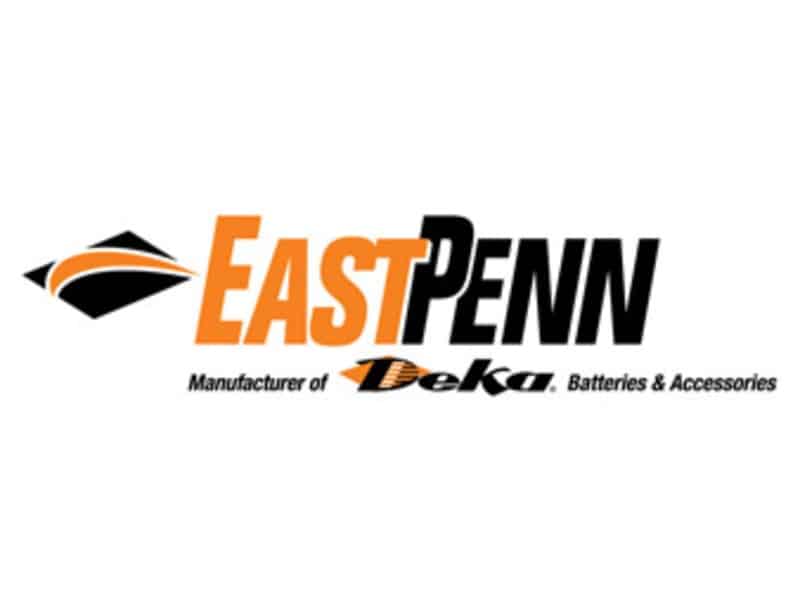 Harley batteries have been manufactured by the Deka – East Penn Manufacturing company since the mid-2000s. The company is famous for one of the lowest defect rates in the industry. Deka has a full-cycle manufacturing line, so they control the quality of each component from the bottom up. The company is accredited with ISO 9001 and ISO/TS 16949.
How to change the battery for Harley?
If the battery on your H-D is rechargeable, you can use a battery charger to keep it charged to the full when you're not riding. If you ride daily, the bike's alternator should do the work perfectly well too. Besides, you can apply a certified battery tender. This device can monitor the charge and maintain it for extended periods by switching between modes and keeping the charge on a high level.
Energize!
Now you're ready to shop and purchase the best Harley Davidson battery replacement for your purposes. And, please, don't forget to analyze the performance quality and longevity of your old battery. Sometimes even high-quality batteries drain out too fast as your vehicle consumes too much energy or has a significant disbalance in the power circuit.
If you think that your old unit has discharged too early, take your two-wheeler to an experienced master who will be able to detect the malfunction in the circuit. The systems of modern Harleys are much more complicated than they used to be, so homebrew diagnostics can be resultless if you're not a pro-level mechanic.
When the job is done, get the best Harley replacement battery and enjoy another 4-5 years of riding without energy supply issues.
Have you already replaced batteries on your H-D? What brands did you use? Were you satisfied with their performance or discharged too fast? I'll be glad to see your story in the comments section below the article.
You can also add your recommendations and alternative reviews of worthy batteries for H-D bikes if you have enough user experience to recommend them. If you have any questions on the topic, write to me, and I will reply as soon as possible.